School Entrance Play Canopy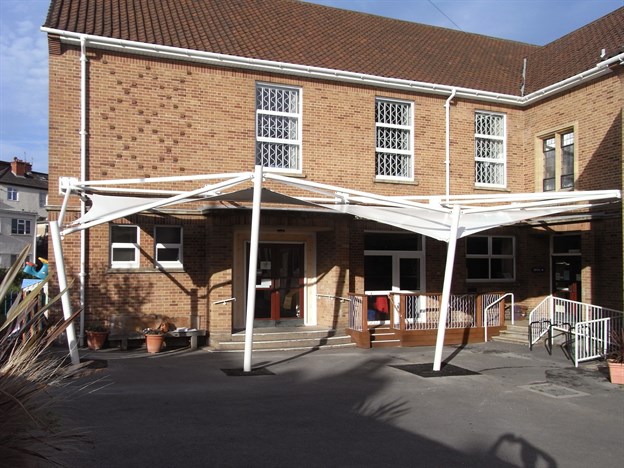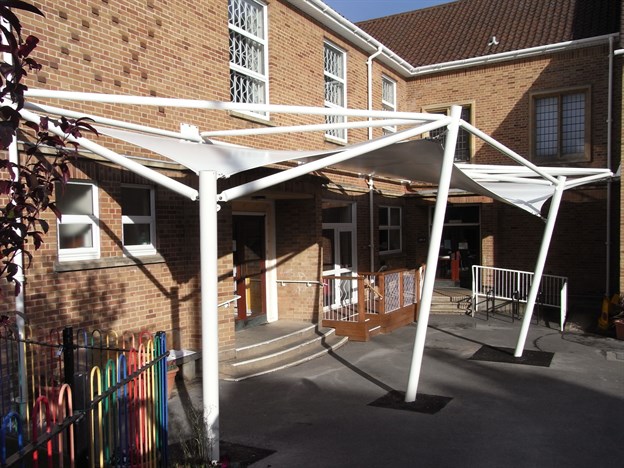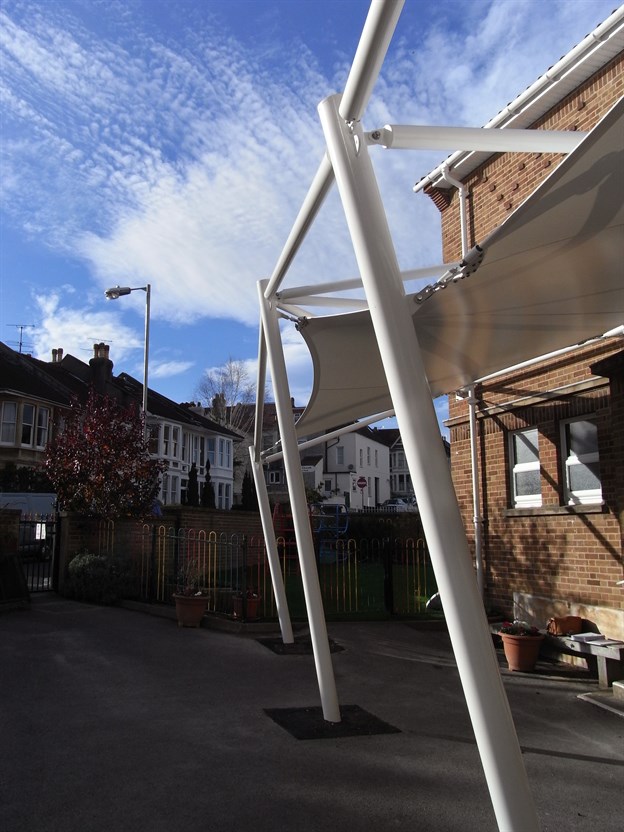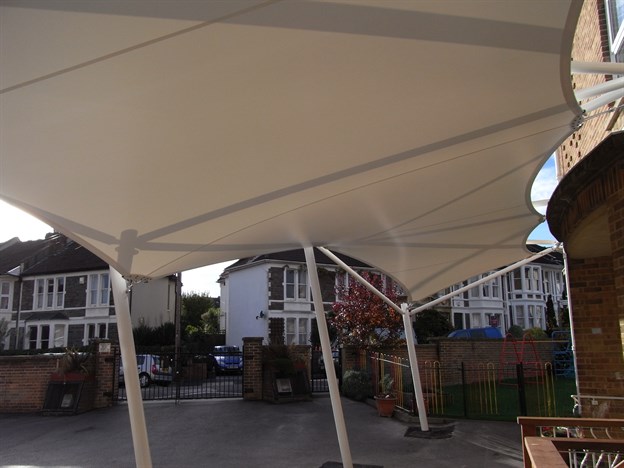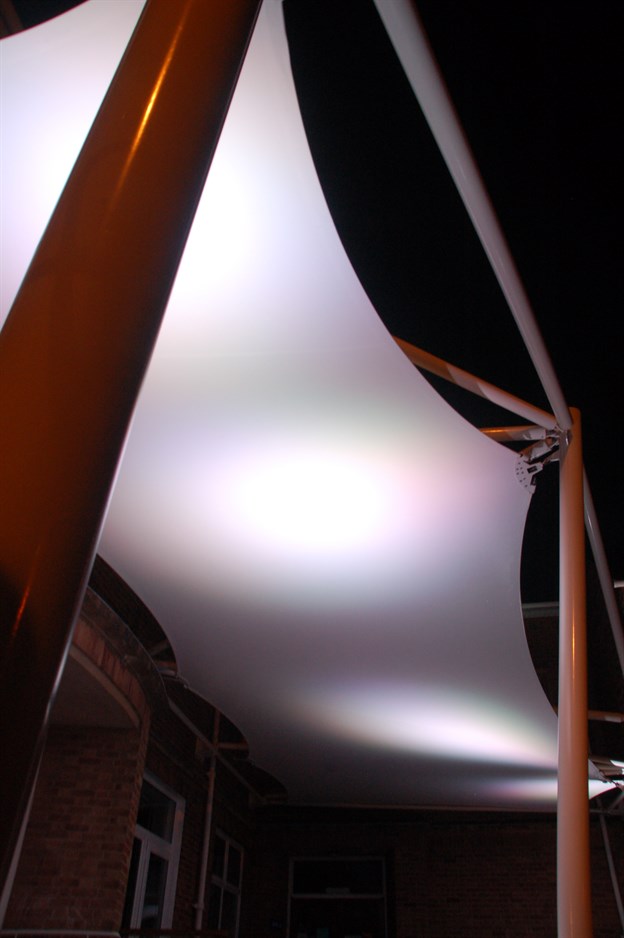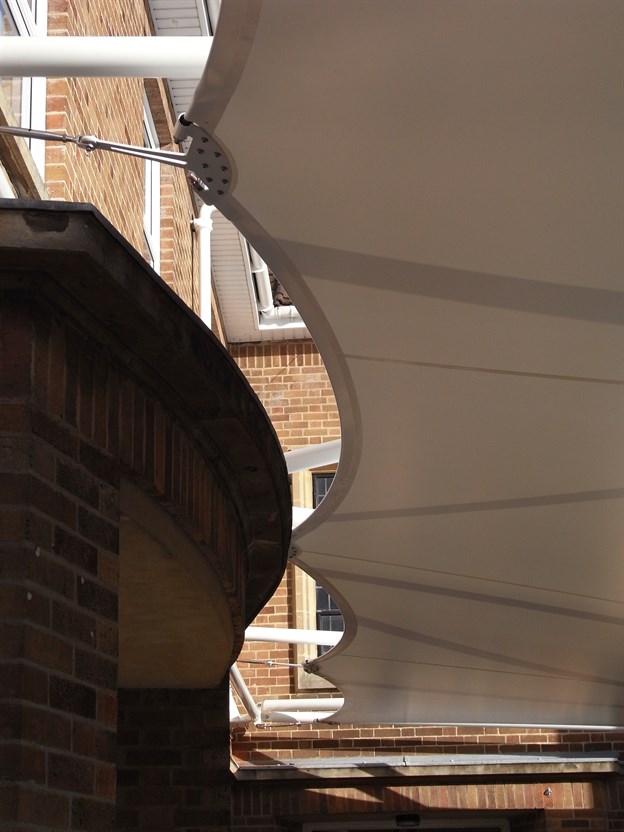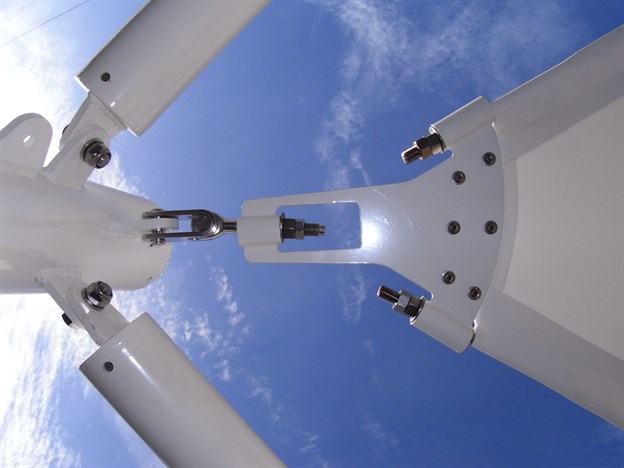 Project:

Play Canopy, Noah's Ark Pre-School

Description:

School Entrance Play Canopy

Client:

Noah's Ark Pre-School

Location:

Bristol

Applications:

Playground Entrance Canopy

Fabric:

PVC Coated Polyester

Frame:

Galvanised Mild Steel

Fixings:

Stainless Steel

Ref:

1612
This canopy was commissioned by Noah's Ark pre-school in Bristol to provide sun and rain protection for the children.
Formed in a hypar-like shape, the canopy is supported from front legs and rear shelf-like support brackets, so that none of the lateral load of the fabric tension is carried into the building.
Additional vertical sails are added in the summer to provide extra sun protection from the afternoon heat.
"The children, parents and staff are all absolutely delighted with the canopy that Tensilefabric designed for us to suit a very specific space at our pre-school. The Tensilefabric team were extremely knowledgable about what we needed and were able to avoid any structural issues. They were prompt, offered several imaginative design options and clear advice on the merits of each. They were also accommodating whilst working on-site, allowing the nursery to run as normal. The whole project came in on time and on budget and we are delighted with the result." - Peter Barton, Cairns Road Baptist Church
This type of canopy typically requires a 3-4 week design period, 7 weeks for manufacture and around 2 weeks for installation including foundations.
Read about our acoustic products for great solutions to poor interior acoustics…
Seen our NEW range of exhibition products? Easy to specify, use and reuse…
Looking for a stylish garden shade? View our custom-made canopies…