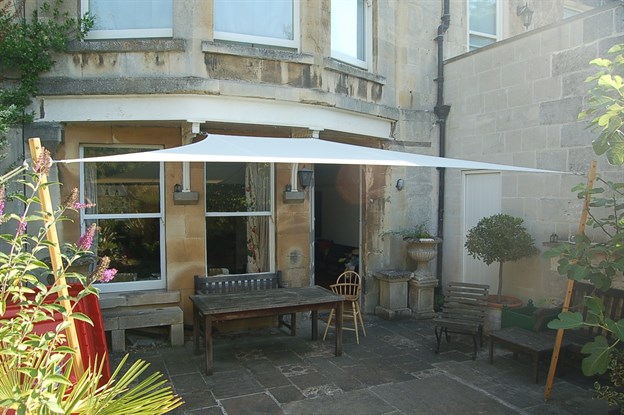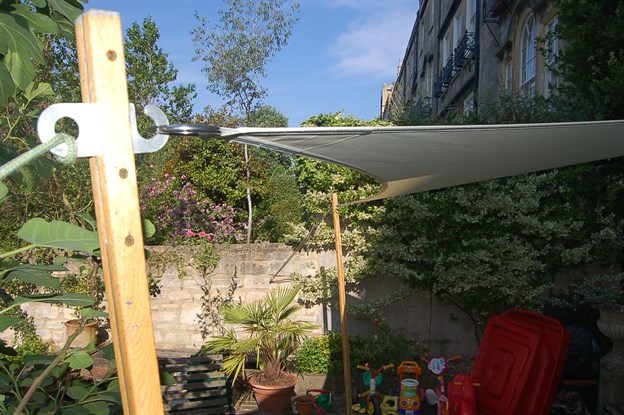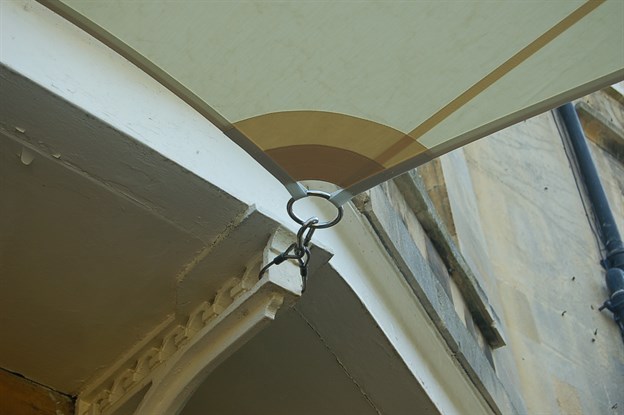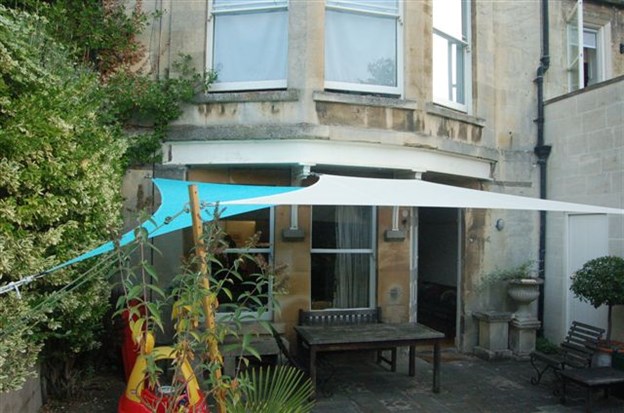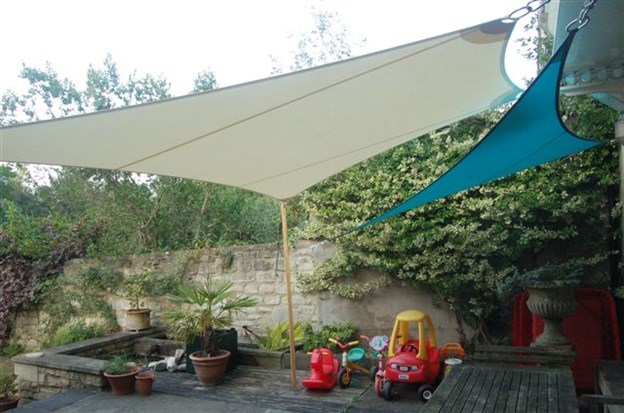 Project:

Private Garden Canopy, Bath

Description:

Privacy Screening

Client:

Private

Location:

Bath

Fabric:

Acrylic Canvas

Frame:

N/A

Fixings:

Stainless Steel

Ref:

1271
These two small sails were commissioned by the client to help as a sunshade, and to provide some visual screening from the neighbours.
Manufactured from acrylic canvas, they are designed to be erected and dismantled as and when the shade is required. This is to prevent any extra loads being added to the relatively delicate Bath stone that clads this very old building.
Looking for unique event signage structures? See our bespoke exhibition portfolio…
See example uses of tensioned fabric for improved acoustics in our portfolio of bespoke acoustic structures…
Need a permanent indoor fabric screen or ceiling? See our bespoke interior portfolio…