Weather Canopy/Interior Features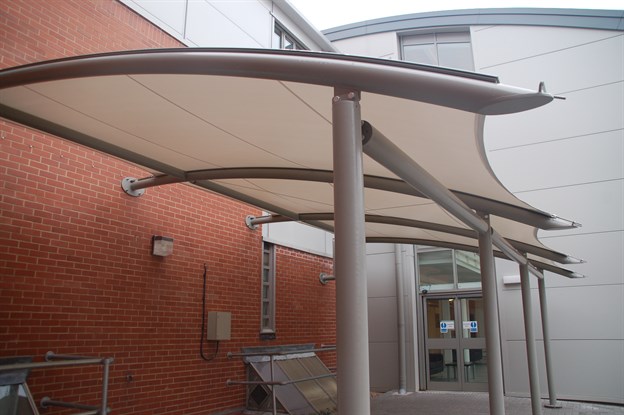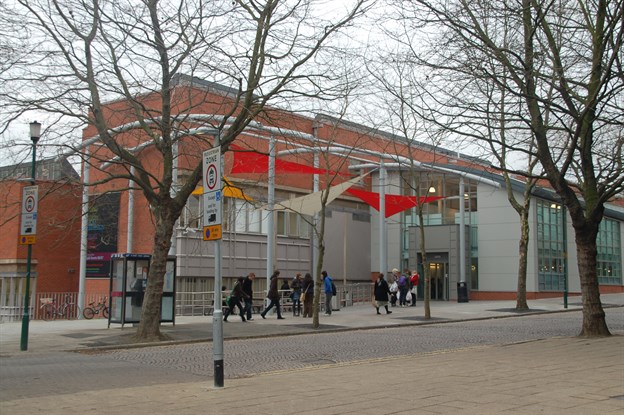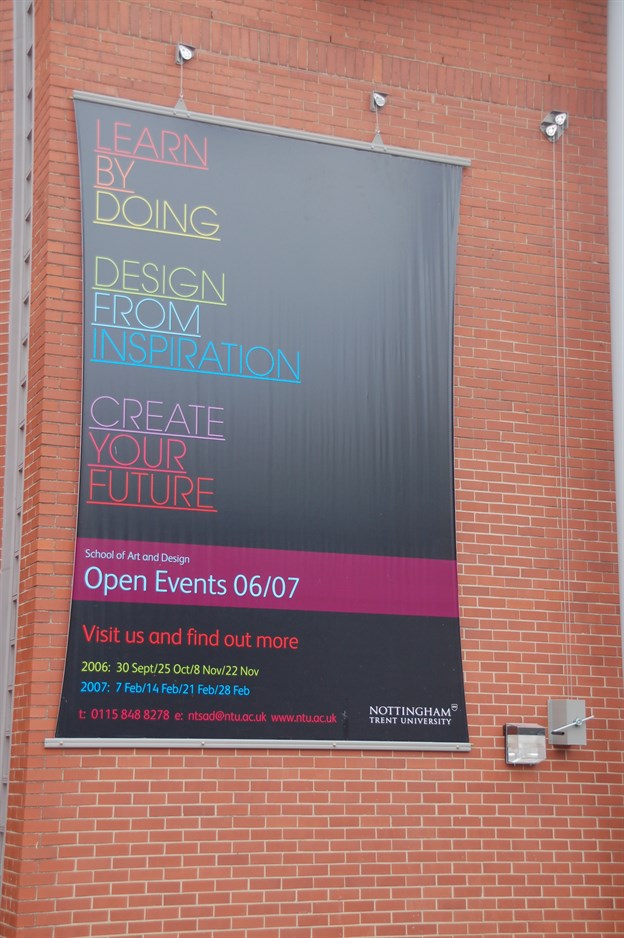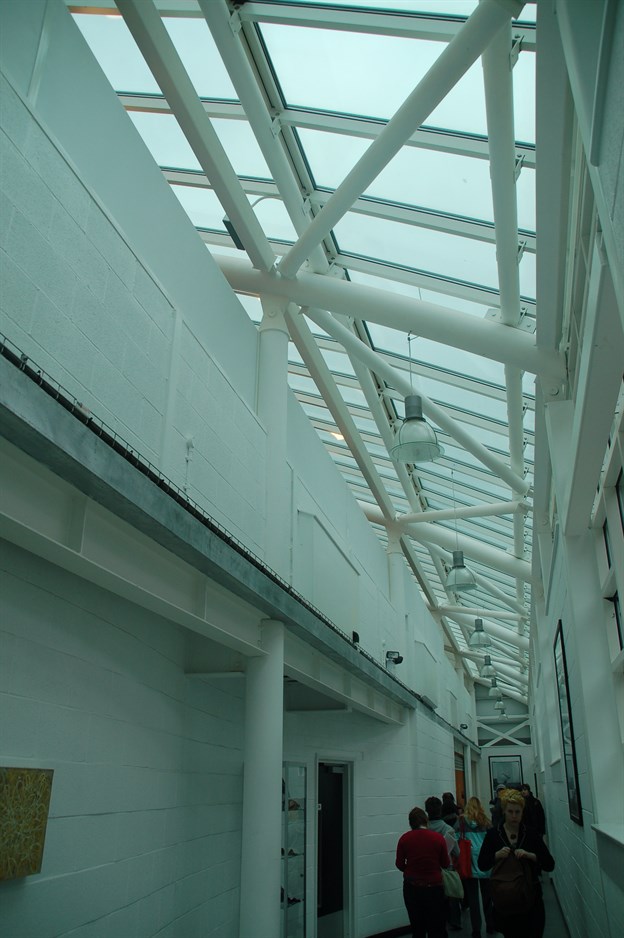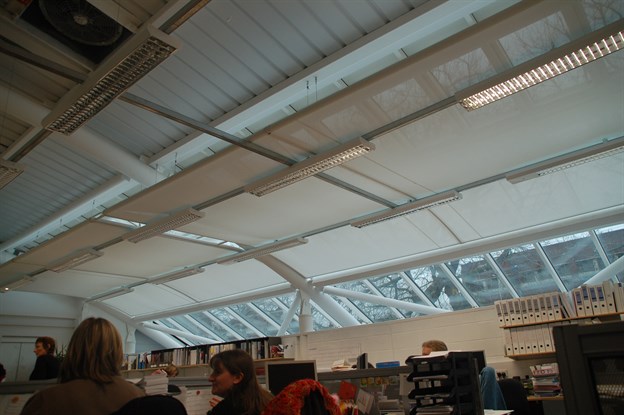 Project:

Entrance Canopy, Nottingham Trent University

Description:

Weather Canopy/Interior Features

Client:

Nottingham and Trent University

Location:

Nottingham

Fabric:

PVC coated polyester

Frame:

Galvanised mild steel

Fixings:

Stainless steel

Ref:

1257
Tensilefabric completed a series of installations at Nottingham Trent University's Bonnington Building. After occupying the building for a certain amount of time, it was noted that a few elements needed adjusting. Tensilefabric were asked to assist in these adjustments.
The first adjustment was to draw attention to the entrance of the building. We achieved this by erecting colourful sails between the entrance's steel structure.
A pulley system external banner was also erected. The fabric of the banner can be easily changed by the client from low level steps and is used to advertise the university's many events.
The second external structure was an exterior waterproof sunshade canopy for the students at the university, with easily removable fabric for the winter months.
Within the building we had to tackle two needs. First, an acoustic panel to stop sound reverberating from the student refectory and corridor into the upper studio/art spaces. Second, overhead sunscreen canopies within the office areas, to reduce direct heat, glare and improve VDU contrast for the employees at their computers.
Having problems with bad interior acoustics? Solve this with custom made fabric screens and ceilings…
Looking for a stylish garden shade? View our custom-made canopies…
Looking for unique event signage structures? See our bespoke exhibition portfolio…