Fluted Projection Fabric Form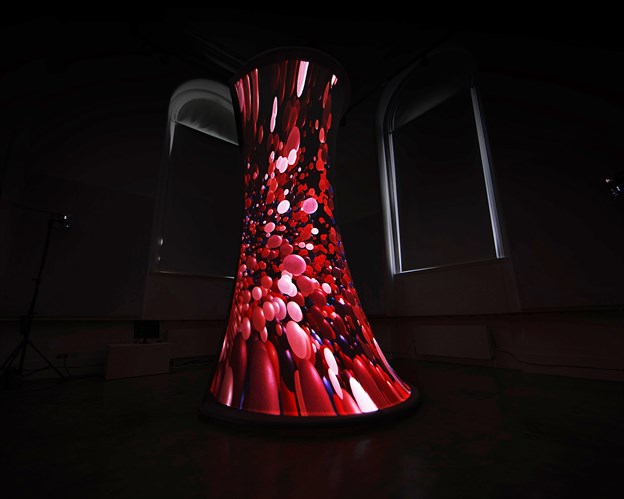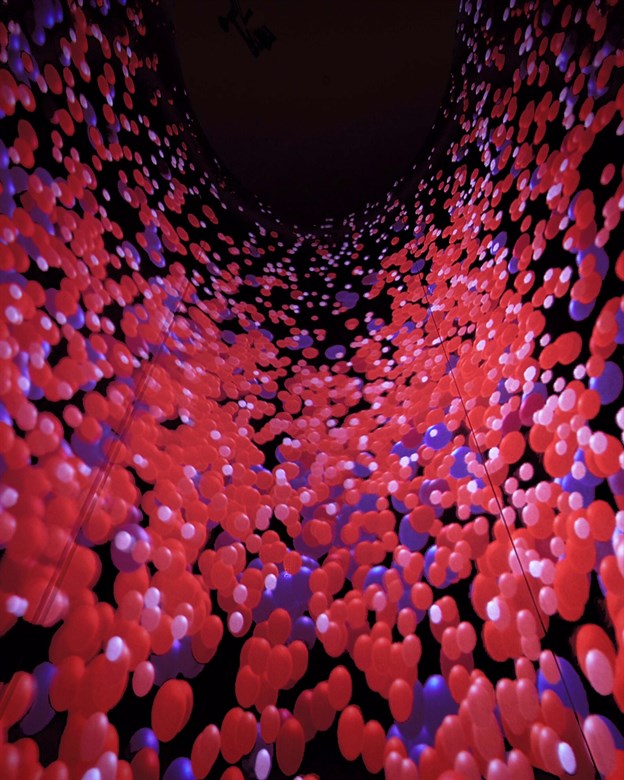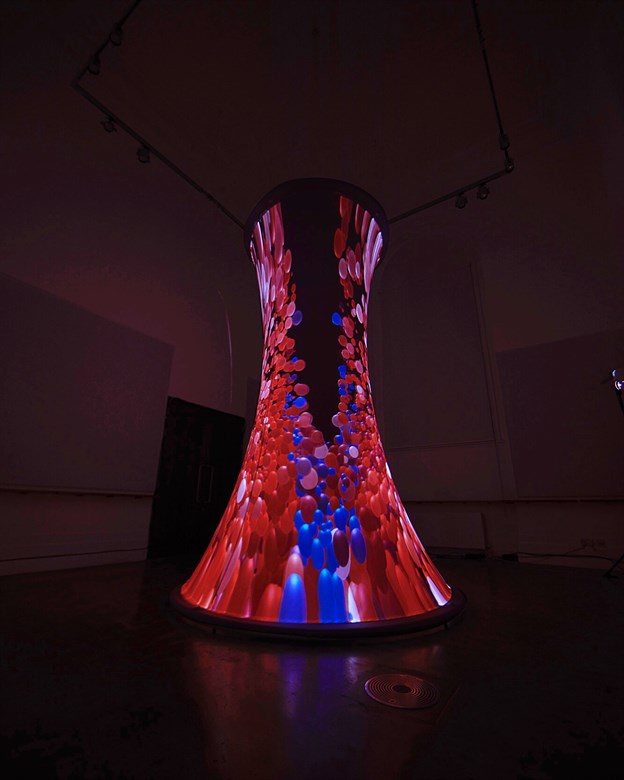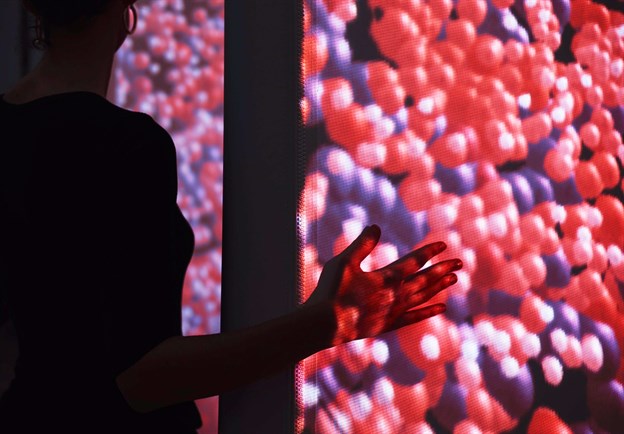 Project:

Unseen Flow, V&A

Description:

Fluted Projection Fabric Form

Client:

Cellule Studio

Location:

London

Applications:

Entertainment Touring Centrepiece

Fabric:

Stretch

Frame:

Mild Steel

Fixings:

Zips

Ref:

2328
This beautiful structure was commissioned for the Design Festival 2019 season - in this case at the V&A.
Kalostasis was an interactive and immersive installation enacting the unseen flow of the heart and its cells.
Working with Cellule Studio, we created the simplest of frames to make sure the fabric form was not interrupted by intrusive detailing.
Four specialist video projectors threw light onto the form from four corners of the room - all activated by a motion sensor, moving the 'flow' of the cells.
The external projection presented the structure as an amazing sculpture - but when viewed from inside, you were immersed in the effect of the flowing movement.
The structure will tour in the future - so we will make sure our Twitter feed is updated.
See example uses of tensioned fabric for improved acoustics in our portfolio of bespoke acoustic structures…
Seen our NEW range of exhibition products? Easy to specify, use and reuse…
Reduce interior sound reverberation with our tensile fabric acoustic products…