Exhibition Stand Branding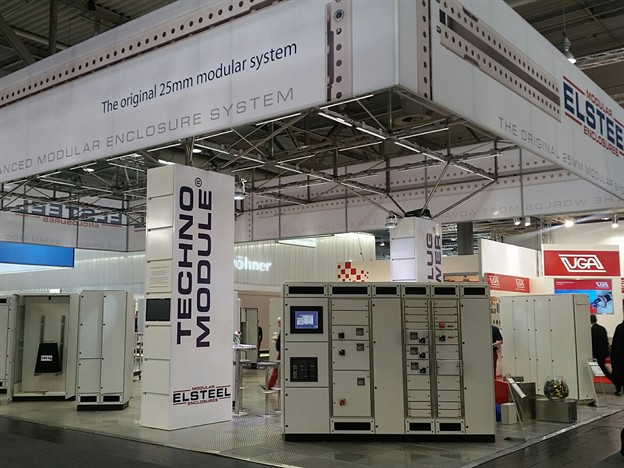 Project:

Overhead Branding, Elsteel

Description:

Exhibition Stand Branding

Location:

Hanover

Fabric:

White PVC

Frame:

Aluminium

Ref:

2039
We were approached by a company who manufactures steel frames and modular systems to help them promote their products at a show in Hanover.
They had a similar structure for their previous exhibition the year before, but they were unhappy with the creases that this system produced (this was made up of the client's sub structure, printed fabric and a weighted bar). They wanted a cleaner solution and we were able to help.
We designed and manufactured a new system for them – their frame still formed a sub-structure to which our tensioned frame system was fixed, along with printed fabric skins – to create the overhead branding for their exhibition stand.
All of the items were crated and collected by the client to be built on site by the client's contractors. The modular components mean that it is very easily transported and easy to build. The frame is also reusable for future use: new printed panels could be produced for a different message.
Need something a bit out of the ordinary? Interior, exterior and exhibition projects that go beyond the norm…
Subscribe to our newsletter today for product and project updates…
Seen our NEW range of exhibition products? Easy to specify, use and reuse…