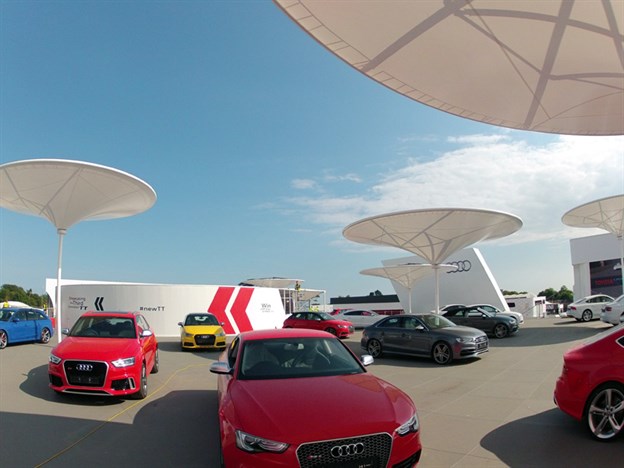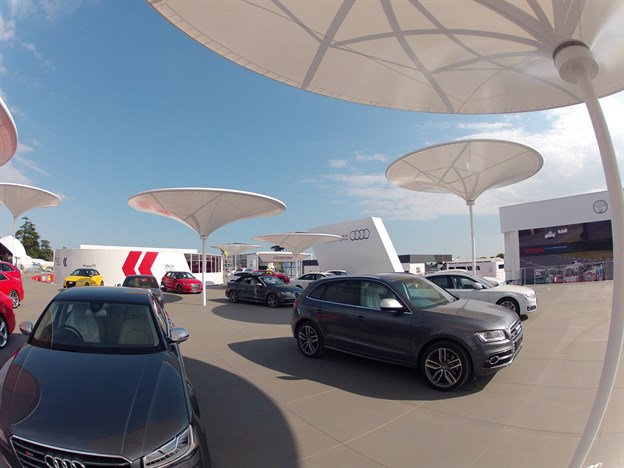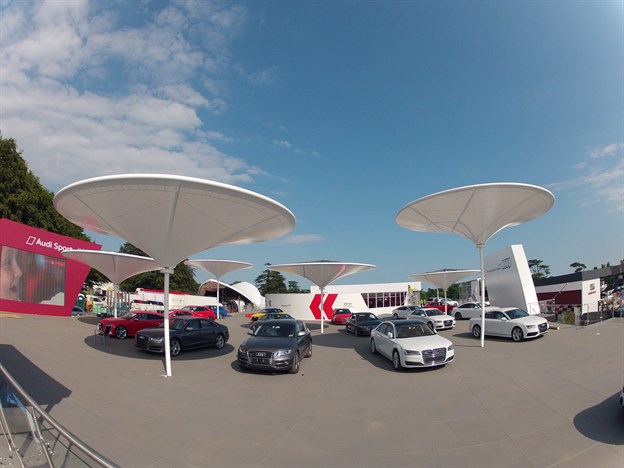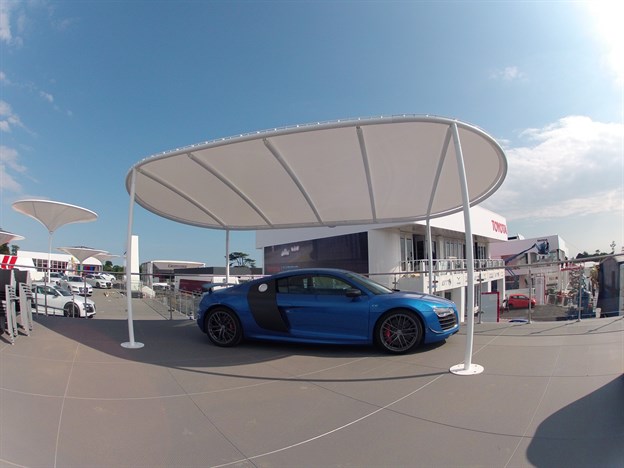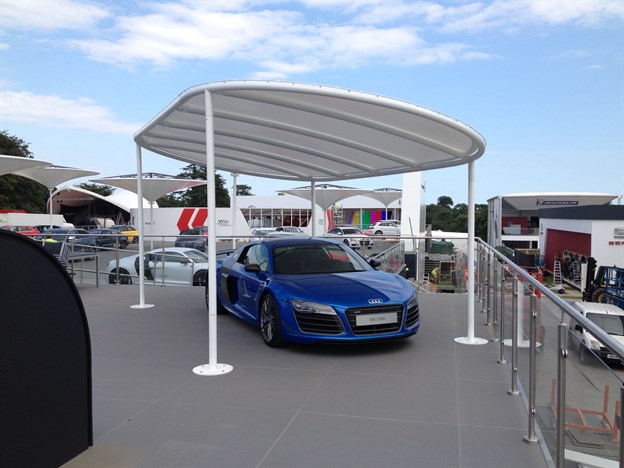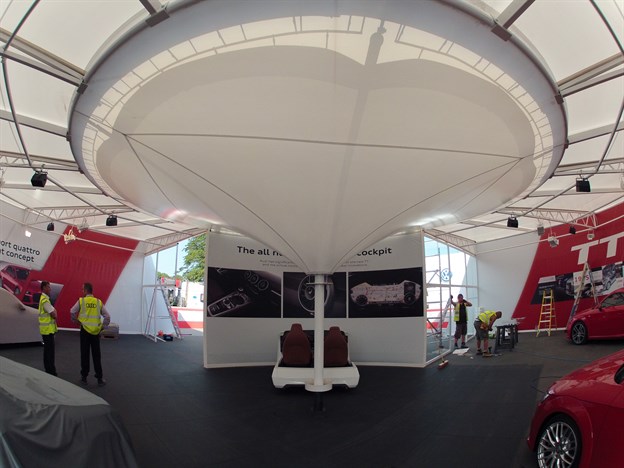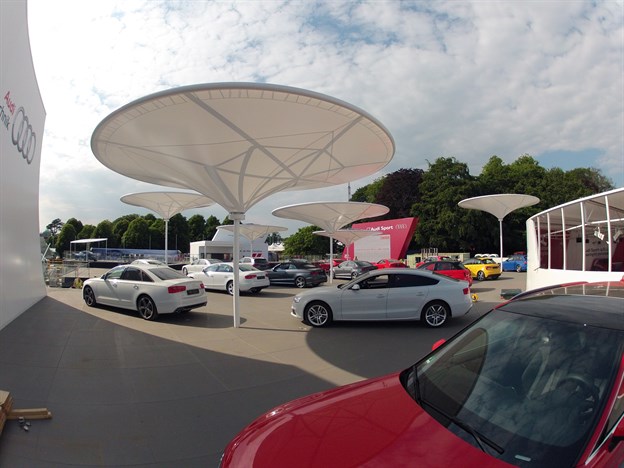 Project:

Audi Exhibition Stand, Goodwood FOS 2014

Description:

Event Fabric Structures

Client:

HelmX

Location:

Goodwood

Applications:

Feature

Fabric:

PVC

Frame:

Mild Steel

Fixings:

Aluminium Extrusion

Ref:

1991
TensileFabric worked with Helm X, under Shelton Fleming, to create a number of fabric elements on this very open exhibition stand for Audi at Goodwood's Festival of Speed 2014. Audi was keen to show a wide range of their vehicles, including the new Audi TT, so they went with a very open format for their stand.
TensileFabric created the eye-catching inverted umbrella fabric forms (with Helm X providing the detailing and steel sub frame) where any rainfall is channelled down the central mast. The seven structures not only provided rain protection but also offered fantastic sunshading, for what was a very warm event!
Helm also created a number of huge rombus feature walls, one containing a video wall to which we added a white blackout fabric,(to prevent internal light spill from the internal framework) to create some strong forms on the stand. The client's graphics firm added logos to these panels.
We created the fabric skin for the new Audi TT showcase area, which was a 20m dia drum form (created by Helm), where PVC fabric ceiling panels formed the roof, and further fabric wall linings, to produce a waterproof and air conditioned space.
Finally a lozenge-shaped canopy was also produced to help draw attention to the R8 positioned underneath it. This uses a very simple edge detail - allowing for easy dismount and hopefully reuse!
External canopies made to measure… …and built to last. See our bespoke exteriors portfolio…
Having problems with bad interior acoustics? Solve this with custom made fabric screens and ceilings…
Does your space need acoustic dampening? Acoustically absorbent fabric structures can help…