Imaginative Exhibition Space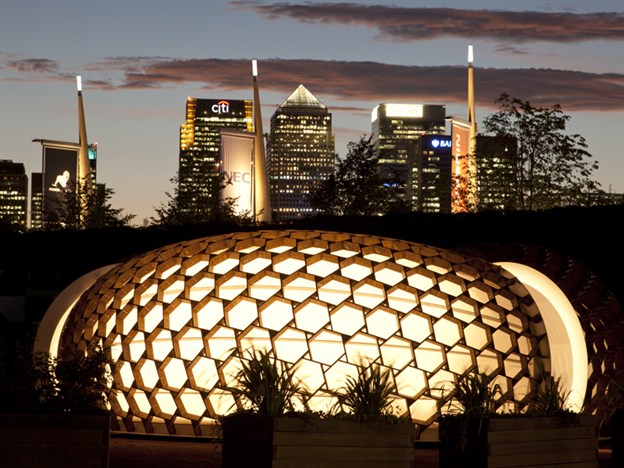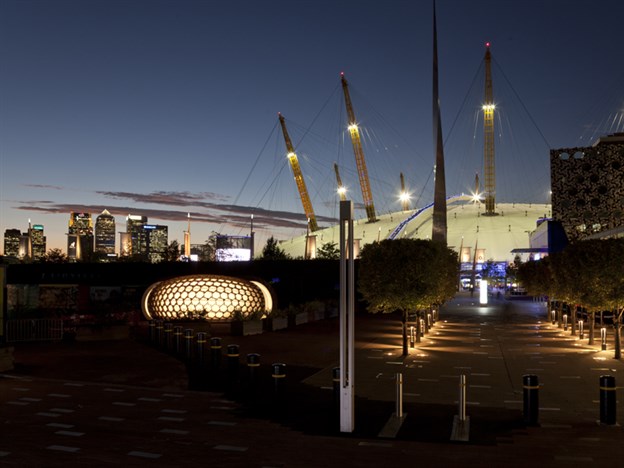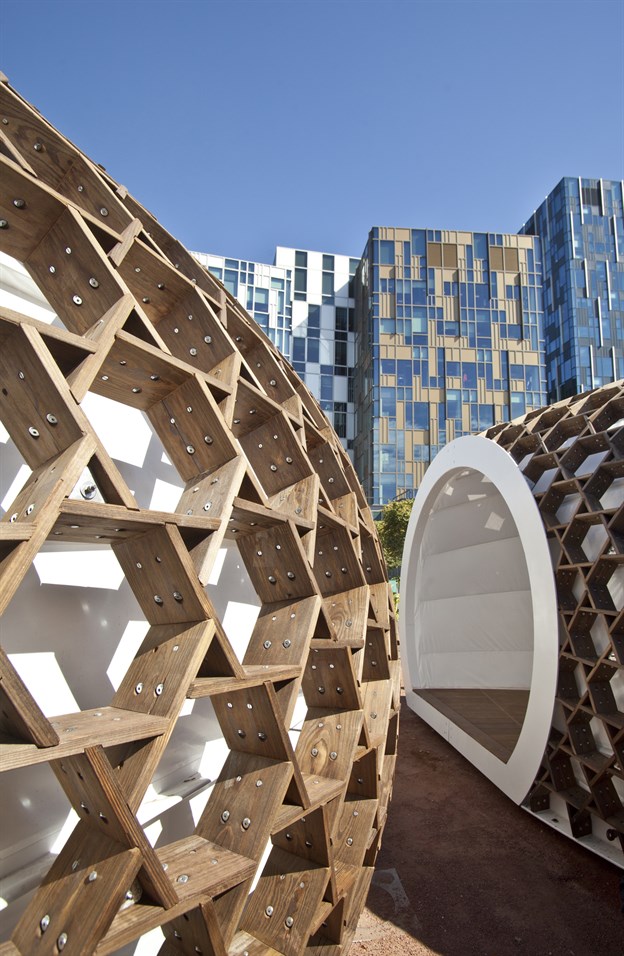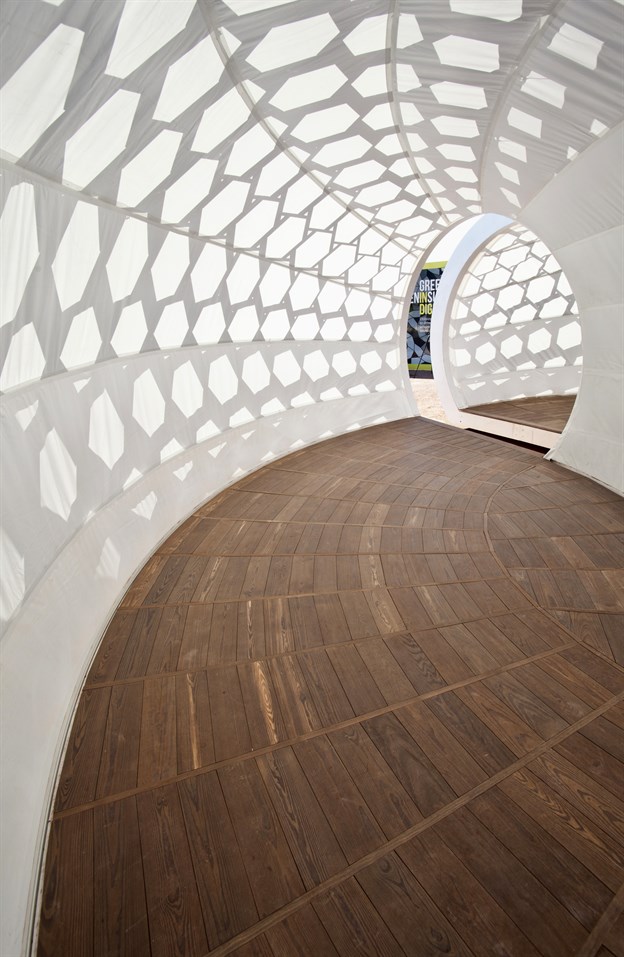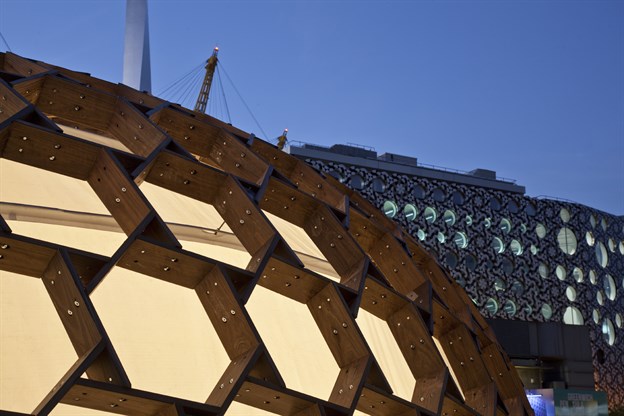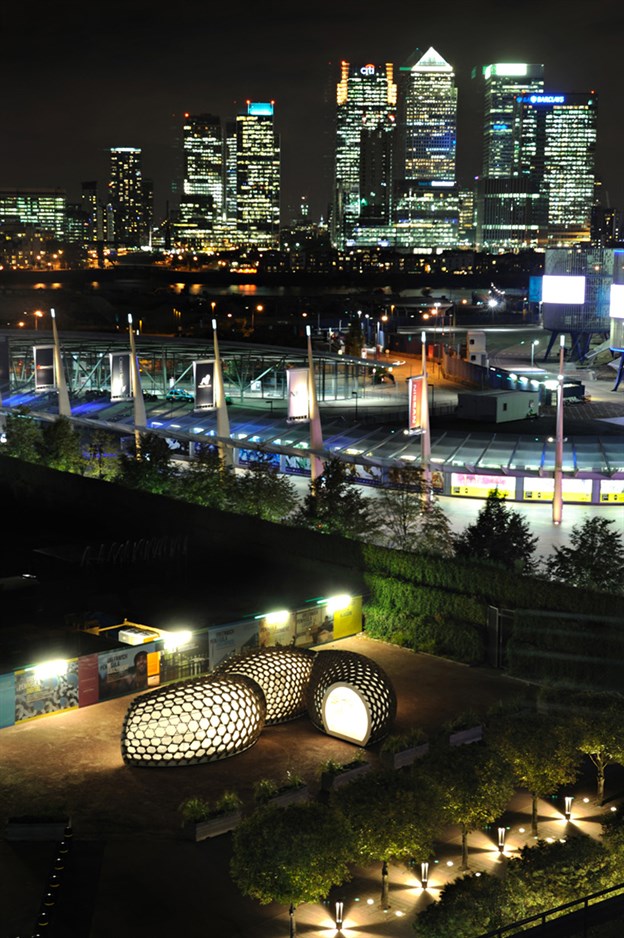 Project:

KREOD Pod, London

Description:

Imaginative Exhibition Space

Client:

Pavilion Architecture

Location:

Greenwich Peninsula, London

Applications:

Feature Enclosed Touring Centrepiece

Ref:

1845
In 2012 we were approached to assist in the creation of an innovative tunnel-like exhibition space which was unveiled in September 2012 during the Paralympic Games.
Designed by Chun Qing Li, Managing Director of Pavilion Architecture, the KREOD is an innovative architectural sculpture, organic in form, environmentally friendly and inspired by nature.
Resembling three seeds, these 20m2 pods combine through a series of interlocking hexagons to create an intricate enclosed structure that is both secure and weatherproof.
TensileFabric provided the fabric design and manufacture for the interior of the three pods. It is a classic shape where the fabric offers the perfect flexible sub-straight to perfectly follow and complement the KREOD's form.
Made with Kebony eco timber, the KREOD can be combined in a variety of ways and reassembled to suit whatever use it is needed for.
The KREOD formed the centrepiece of the busy public space between the Emirates Airline and The O2 Arena during the Paralympic Games. It is now moving to various locations throughout London.
For more information please see the KREOD website:
See example uses of tensioned fabric for improved acoustics in our portfolio of bespoke acoustic structures…
Reduce interior sound reverberation with our tensile fabric acoustic products…
Need something a bit out of the ordinary? Interior, exterior and exhibition projects that go beyond the norm…