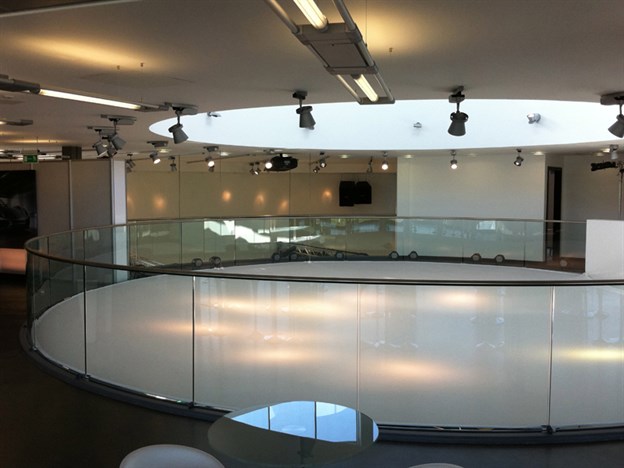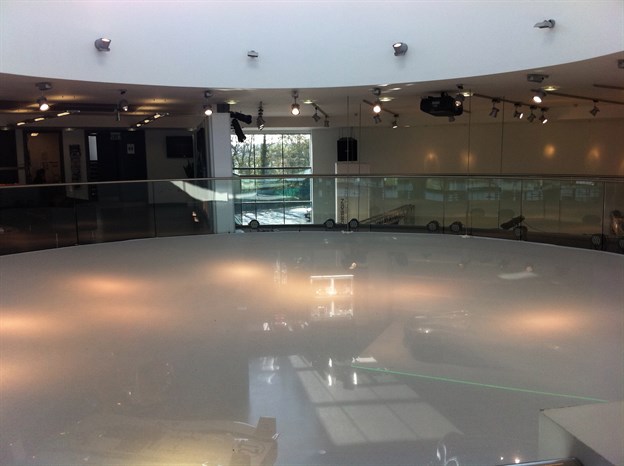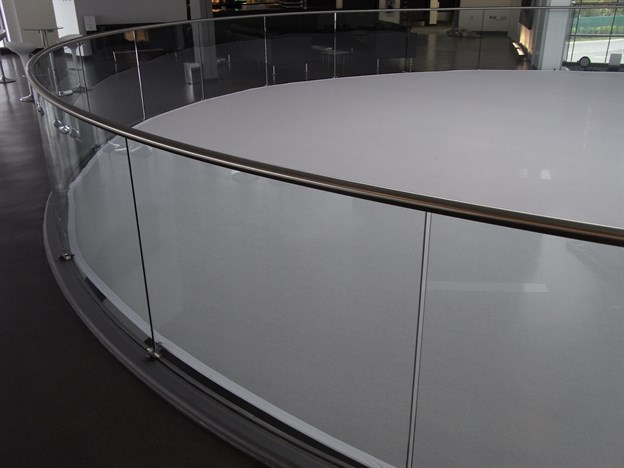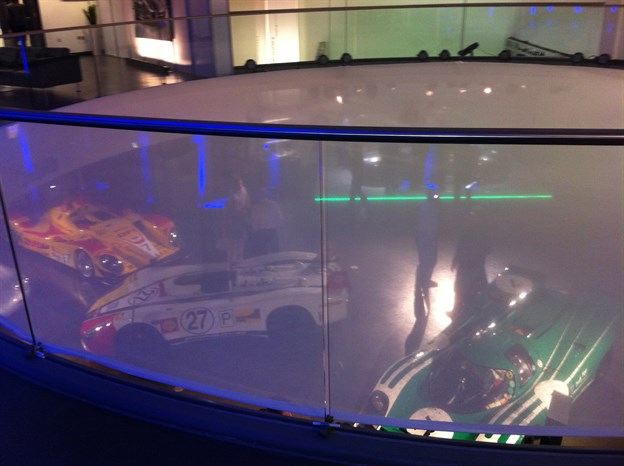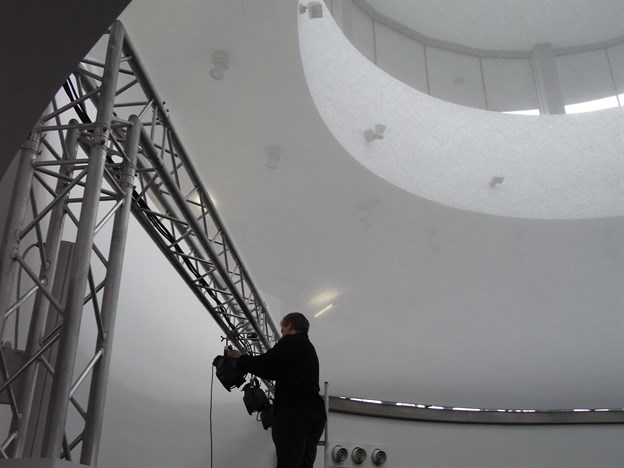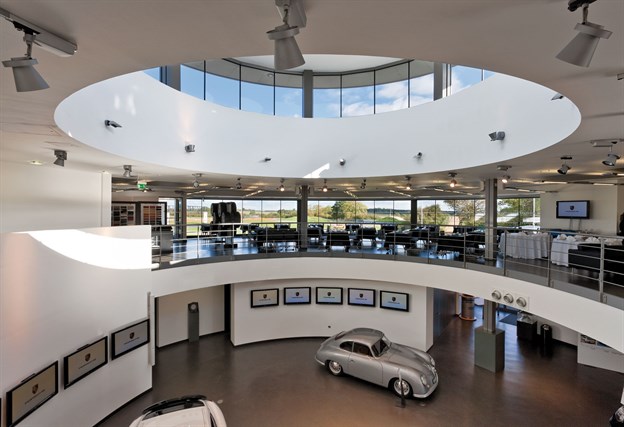 Project:

Fabric Lighting Effect, Porsche 918, Silverstone

Description:

Fabric Reveal

Location:

Silverstone

Applications:

Entertainment Ceiling

Fabric:

Cotton Mesh

Fixings:

GRP Rod

Ref:

1825
Working with MDM, TensileFabric installed a very simple fabric mesh reveal in the Porsche building at Silverstone back in September 2011.
The fabric layer was installed to produce the stage cloth effect, where front lighting and no rear lighting makes the fabric appear solid, but by reversing the lighting, the fabric appears transparent - thus revealing the space and what is in it.
The circle of fabric fixed in place with a simple pocket of GRP rod, being fixed to the bottom of existing glass balustrading.
See example uses of tensioned fabric for improved acoustics in our portfolio of bespoke acoustic structures…
Subscribe to our newsletter today for product and project updates…
Read about our acoustic products for great solutions to poor interior acoustics…