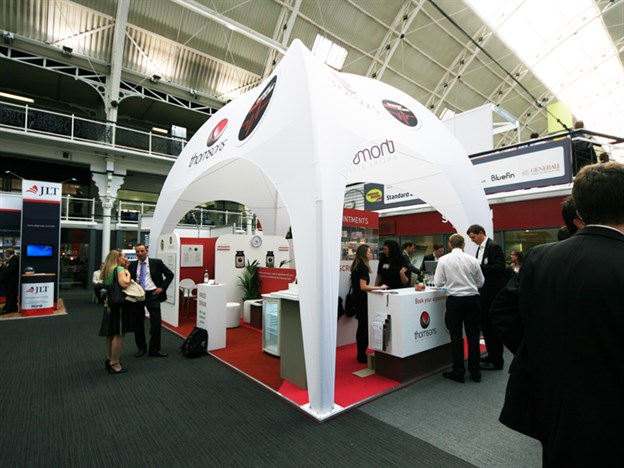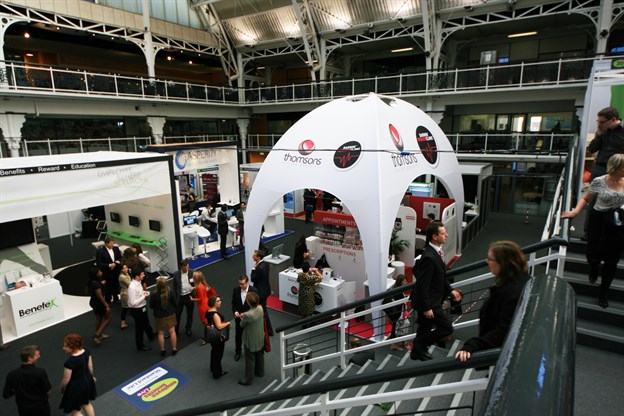 Project:

Fabric Dome, Thompsons, Expositionists

Description:

Exhibiton Dome

Client:

Expositionists International

Location:

London

Applications:

Enclosed Canopy Signage Freestanding Centrepiece

Fabric:

HTC Polyester

Ref:

1822
This dome structure, produced in around four weeks, uses a very simple tubular cross frame, combined with cross brace cables to add stability. The structure was 5.5m high on a very lightweight frame.
The fabric is a printable polyester - dye sublimate printed - to give a rich vibrant colour.
Domes are a popular way of increasing size prescence and adding height to a stand at an exhibition. It also gives a contained feel within the stand.
See example uses of tensioned fabric for improved acoustics in our portfolio of bespoke acoustic structures…
Seen our NEW range of exhibition products? Easy to specify, use and reuse…
Subscribe to our newsletter today for product and project updates…