Double Face Printed Cylinders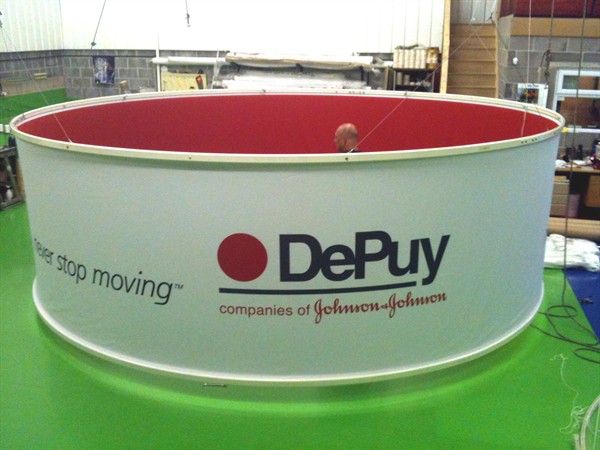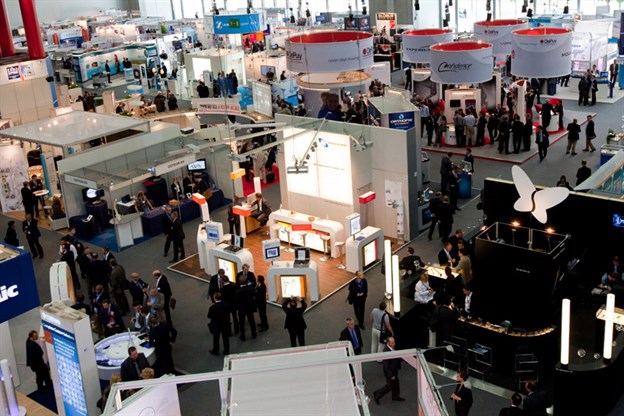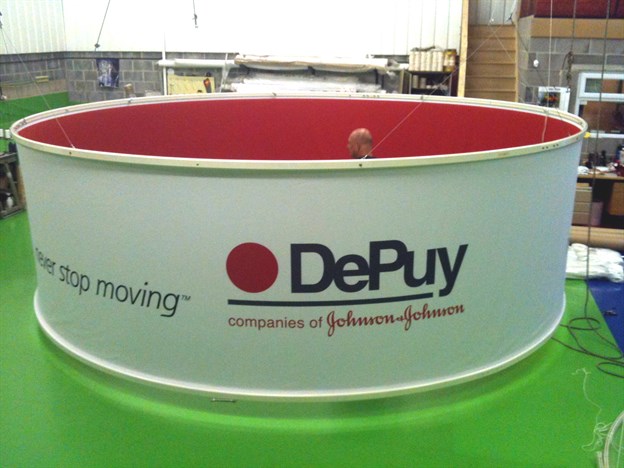 Project:

Hanging Cylinder, DePuy, Eurospine, Vienna

Description:

Double Face Printed Cylinders

Client:

PI LIVE

Location:

Vienna

Fabric:

Printable Polyester

Frame:

Aluminium Extrusion

Fixings:

Aluminium Extrusion

Ref:

1742
These classic exhibition structures were commissioned by PI Live as part of a main stand build.
The client's requirement for a printed exterior skin with a lot of white space, meant that a white 'blackout' liner was required to prevent the colour transfer from the required red interior - creating a pink graphic when viewed from the outside.
Aluminium extrusions form the top and bottom rings, with safety cables between connecting them.
The client intends to re-use the structures at their next event.
Does your space need acoustic dampening? Acoustically absorbent fabric structures can help…
Need something a bit out of the ordinary? Interior, exterior and exhibition projects that go beyond the norm…
Having problems with bad interior acoustics? Solve this with custom made fabric screens and ceilings…