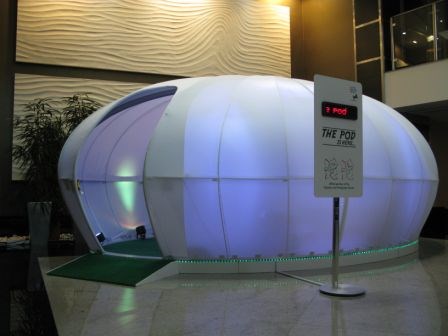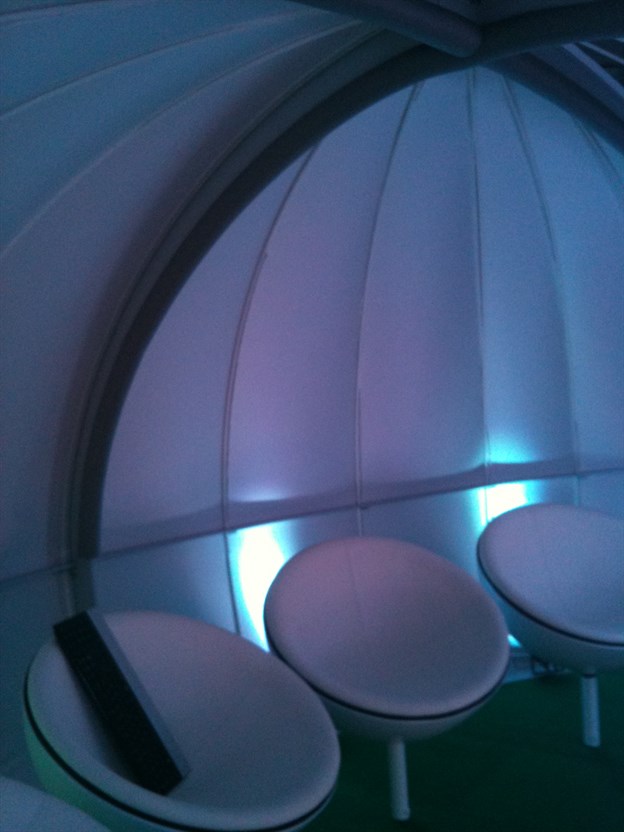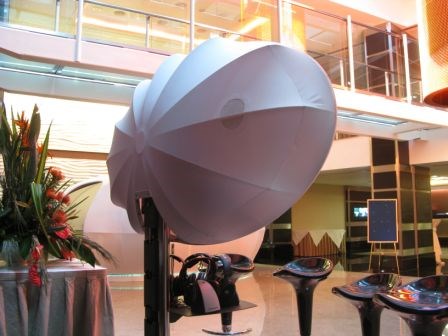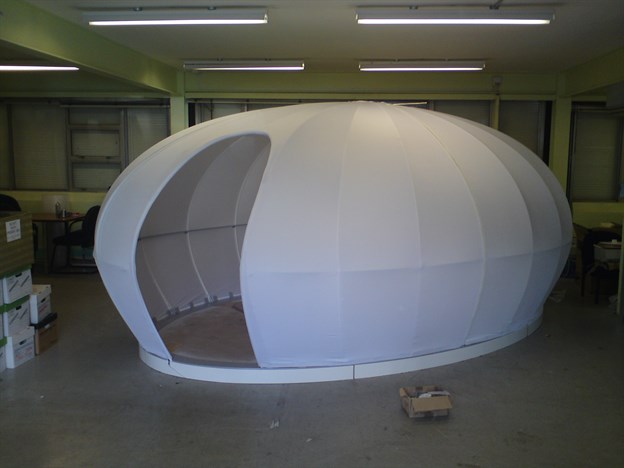 Project:

The Pod, Lloyds TSB

Description:

Touring Pod Structure

Client:

CC, Bristol

Location:

Touring

Applications:

Feature Enclosed Touring Centrepiece

Fabric:

Spandex

Frame:

Aluminum and GRP

Fixings:

Aluminium Extrusion

Ref:

1675
TensileFabric designed and manufactured this funky Pod for Lloyds TSB's Conference Connection (for one of their well known high street retail clients) as part of a touring exhibition providing information to their staff.
The Pod is constructed from aluminum laser cut profiles which form the outline of the frame (these are 90 degrees to each other on plan), and in-filled with GRP glass fibre rods to form the skeletal frame. The finished frame was then skinned with a spandex type fabric chosen due to its stretch, its good qualities for staying clean and light transmission values.
Conference Connection incorporated the plinth, interior lighting and a full interactive 50 inch plasma screen to communicate the information.
Having problems with bad interior acoustics? Solve this with custom made fabric screens and ceilings…
Need permanent interior fabric sails or sunshades? See our bespoke interior portfolio…
Seen our range of pre-designed exhibition products? Easy to specify, use and reuse…