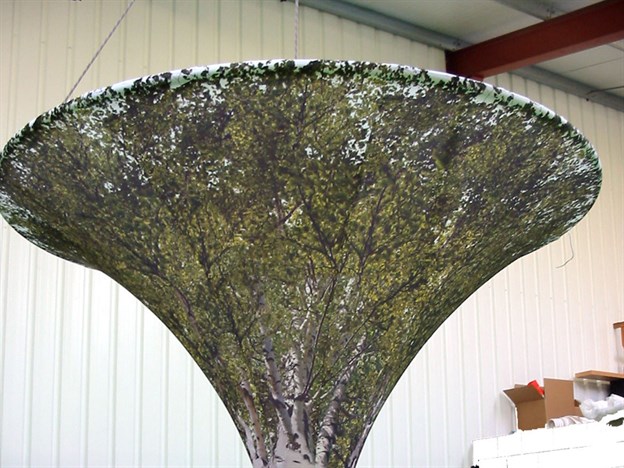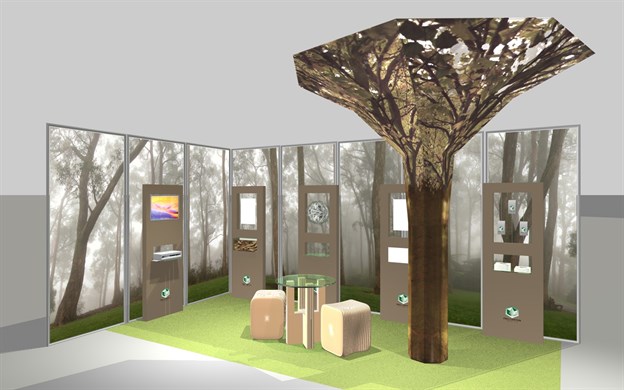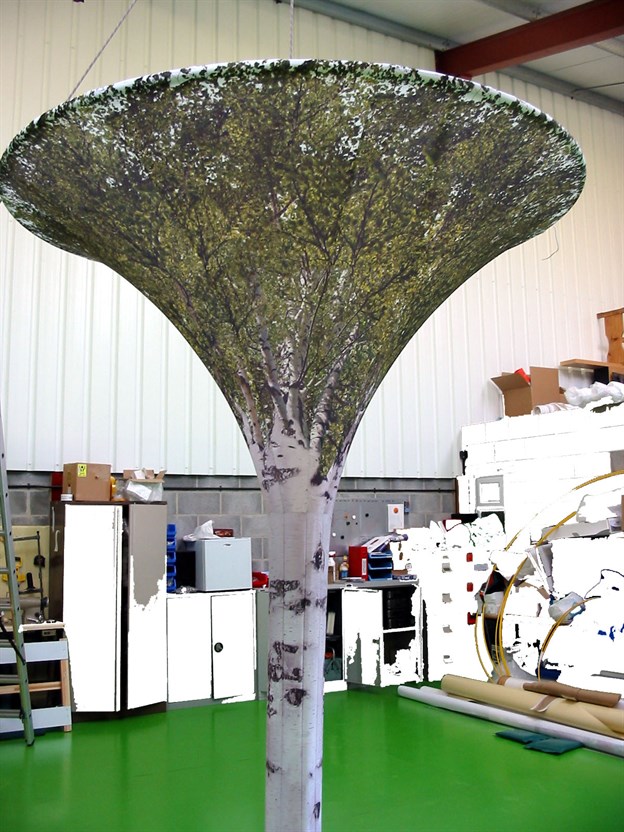 Project:

Printed Fabric Cone Feature, Procarton

Description:

Touring Exhibition Cone

Location:

Touring

Applications:

Feature Touring Centrepiece

Fabric:

Polyester

Frame:

Mild Steel

Ref:

1566
This structrue was commissioned as part of a touring show - that had to reflect a clear and simple tree!
Printed onto a Polyester fabric - the artwork was manipulated (by the client) so a continuous tree like form was created - though perfection on this kind of detail is nearly impossible.
The internal framework consists of a single vertical column with a steel ring at high and low level to tension the fabric between.
External canopies made to measure… …and built to last. See our bespoke exteriors portfolio…
Reduce interior sound reverberation with our tensile fabric acoustic products…
Having problems with bad interior acoustics? Solve this with custom made fabric screens and ceilings…