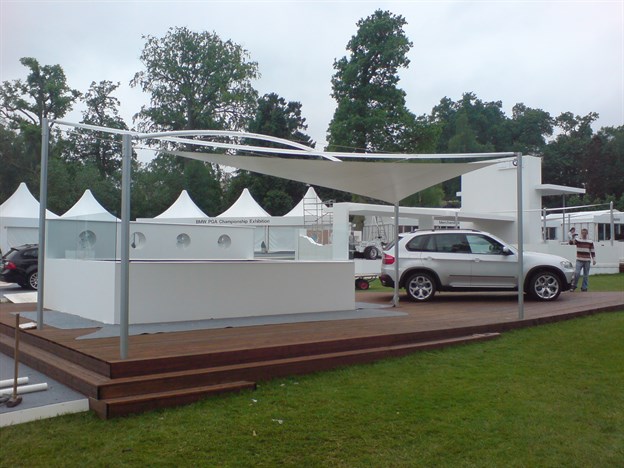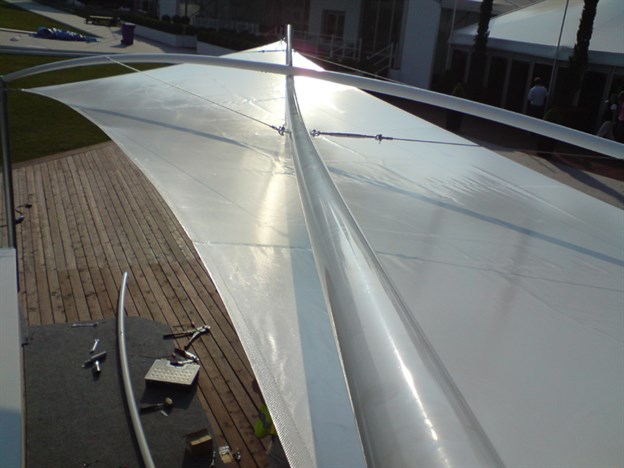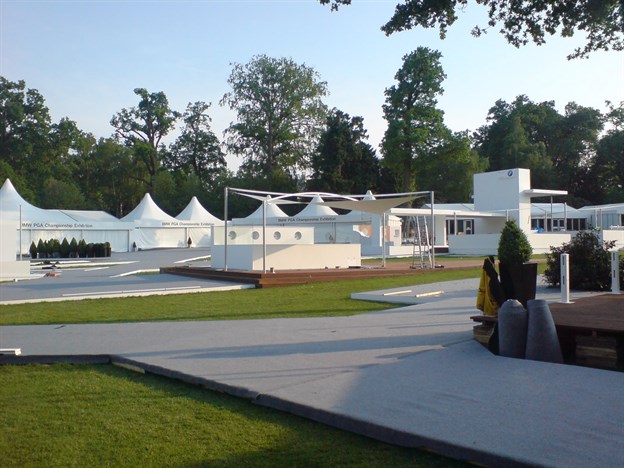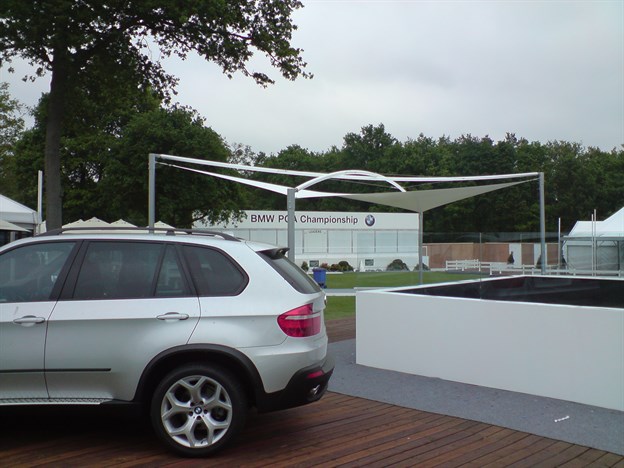 Project:

Outdoor Event Canopy, BMW, Wentworth

Description:

Sun Shading Event Canopy

Client:

BMW, TRO

Location:

Wentworth

Applications:

Feature Canopy Freestanding

Fabric:

PVC Coated Polyester

Frame:

Freestanding

Fixings:

Stainless Steel

Ref:

1513
The canopy shown here was commissioned by TRO Group for BMW as part of the sponsorship show for the 2008 PGA Championship at Wentworth.
The canopies, as well as providing rain and sun protection, added an extra height dimension to the exhibition stand.
The structures are created using a steel post upright, with a bolt together base that is secured to the ground with large steel pins.
Build time was around two hours per structure.
Having problems with bad interior acoustics? Solve this with custom made fabric screens and ceilings…
Seen our range of pre-designed exhibition products? Easy to specify, use and reuse…
Need something a bit out of the ordinary? Interior, exterior and exhibition projects that go beyond the norm…