Exhibition Illuminated Screens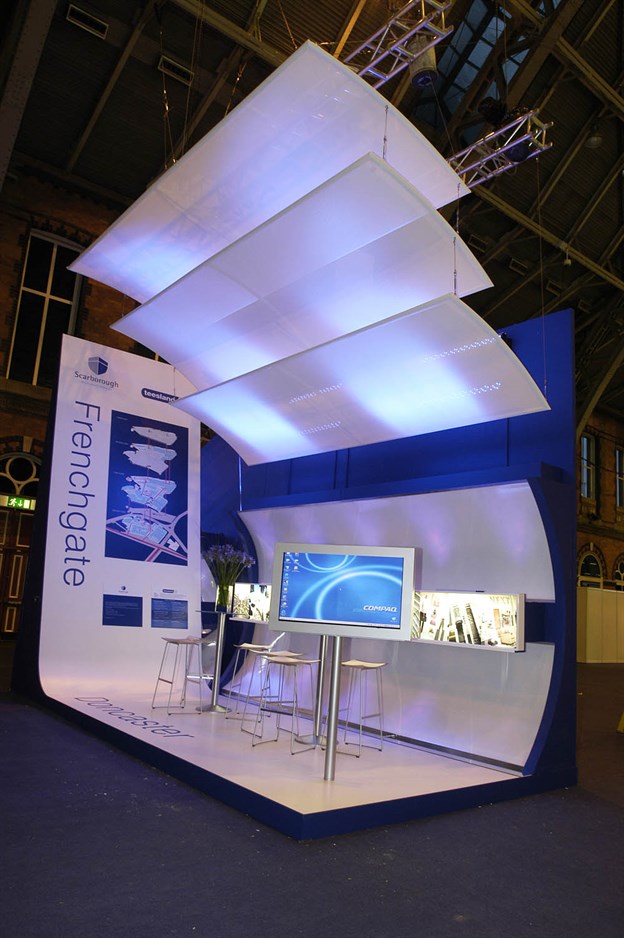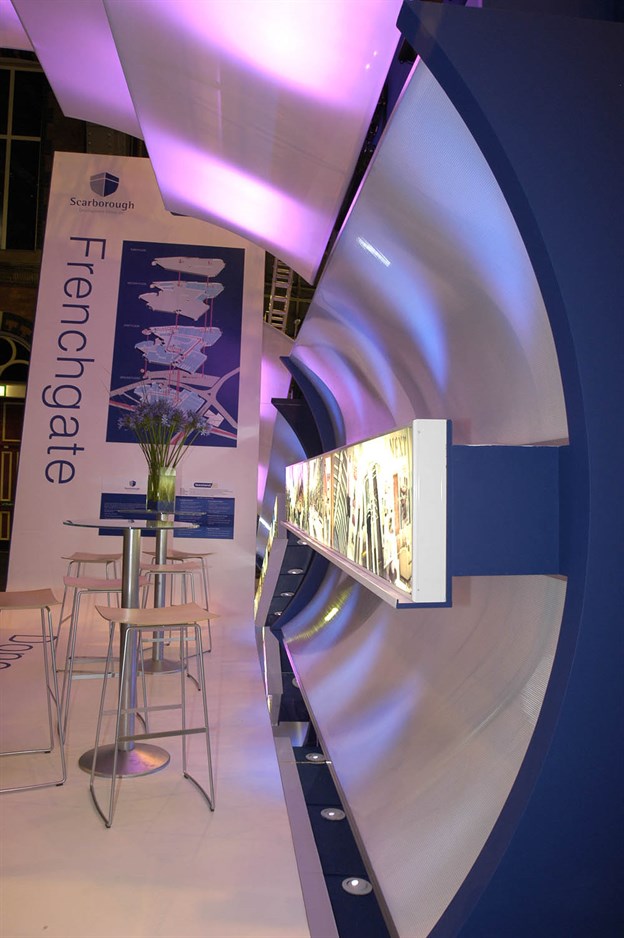 Project:

Lit Fabric Canopies, Frenchgate

Description:

Exhibition Illuminated Screens

Client:

Frenchgate

Location:

Manchester G MEX

Fabric:

4500 Natte

Frame:

Fabricated Mild Steel

Ref:

1147
The three barrel vaults shown here were installed in a single day build for this exhibition for Frenchgate.
The repeat forms were supported from above using stainless steel drop wires from a secondary hanging truss structure.
Each unit consists of a powder-coated steel frame with a skin of Natte fabric, offering Class O fire rating and excellent lighting qualities. Rigging time is around 10 minutes per unit.
Need something a bit out of the ordinary? Interior, exterior and exhibition projects that go beyond the norm…
Join our mailing list for news and updates on projects and products…
Reduce interior sound reverberation with our tensile fabric acoustic products…