Increase Revenue with Outdoor Pods
Increase revenue and capacity this autumn with premium dining pods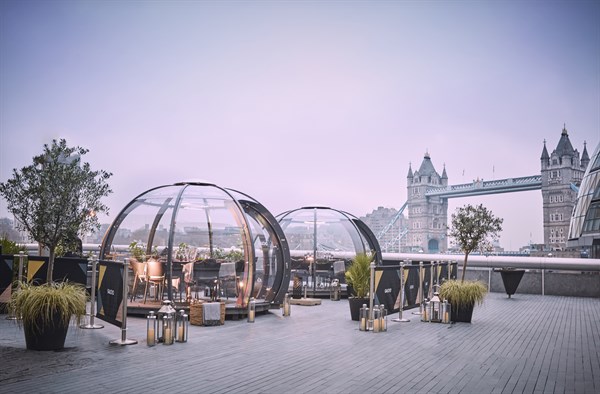 Is your outdoor space going to become redundant again in the coming autumn and winter months?
Have you put up a stretch canopy that simply is not going to be warm enough or provide the dining experience that you'd like your customers to have?
Is your space not looking quite as 'premium' as you would like, to allow you to charge the premium amounts that you'd like to?
If so, you should consider our Allpod dining dome.
The Allpod offers guests warmth, comfort, amazing views and exclusive dining for up to ten, and importantly the opportunity for you to increase your revenues throughout the whole year.
If you are considering adding any dining pods to your outside space for this autumn or winter, then NOW is the time to think about placing your order so that we can ensure we have the capacity and lead time to get them manufactured and installed for you.
Key pod benefits:
Premium private dining – allowing high revenue returns
Extra dining space – each pod takes up to 10 guests
Reliable and exclusive year-round dining
Eye-catching and great for social media following
Enclosed and distanced for those who prefer completely separate dining in this current climate
Get in touch now if you would like a quote for Autumn 2021 installation.
By Abi Smith, 22/07/2021