Unique and Enticing Igloos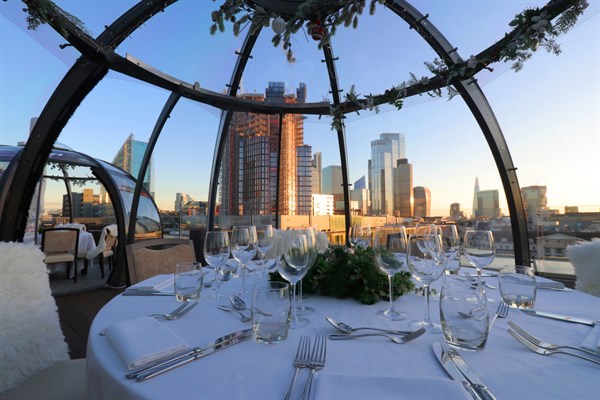 There has been so much interest in our stunning igloo structures from all over the world and they will soon be popping up at a ski resort, rooftop terrace, lakeside courtyard or exclusive hotel and spa location near you soon…so keep your eyes peeled!
The top five benefits of the igloos/pods are:
Increase turnover, profit and ROI
Increase customer numbers
Transform a disused space
Open up an outside space over the colder months
Enhance your brand and create a buzz
Our pods offer great flexibility in any setting and can be set up with various furniture options depending on whether you want to offer your customers breakfast, brunch, lunch, afternoon tea, after work drinks, sundowners, dinner, cocktails, special occasions, the list is endless...They would also make the perfect small meeting space or work/study breakout areas.
The pods really do stand out from the crowd with their premium and exclusive look and finish:
Bespoke made in the UK from polycarbonate with a timber frame on a shallow depth deck
Designed specially to give maximum space for dining – they comfortably seat eight to ten diners
Opening roof vent and retractable sliding doors for excellent ventilation
Near airtight to offer excellent heat retention
Manufactured to the highest quality to offer year-round use in all weathers
Don't delay! Contact us today to discuss how the pods or igloos could work in your space.
By Abi Smith, 21/10/2019