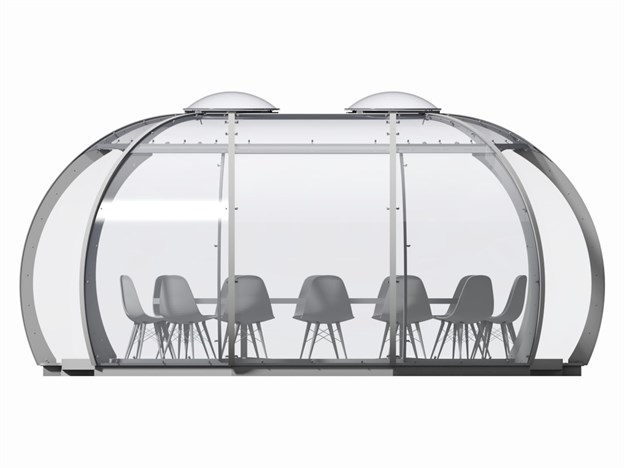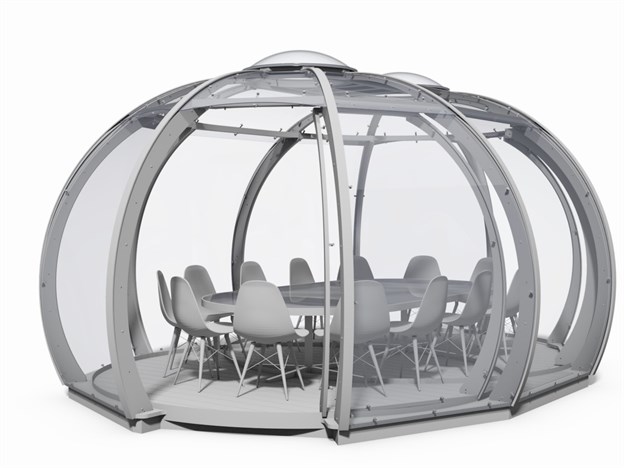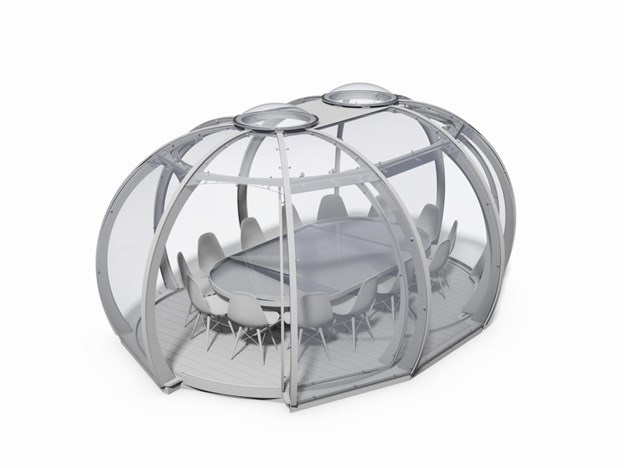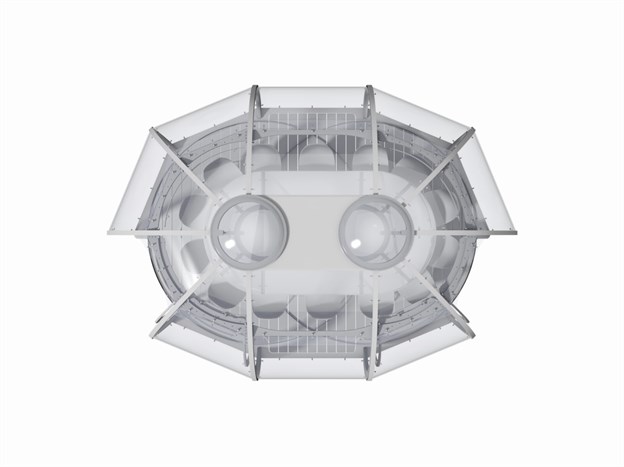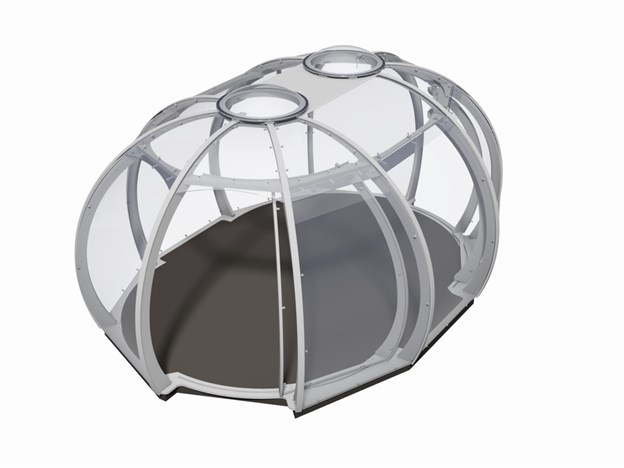 View Our Dining Pods Brochure
Our standard Allpod is 3m in diameter internally which seats up to ten people.
We can also make a lozenge shape pod by adding in extra panels to make the structure longer if a larger capacity is required.
The 'Allpod Stretch' can benefit from multiple door options, with single or double doors at either end.
There is no limit to how big these pods can be as we can keep adding panels and stretching the sides.
Each panel adds an extra 1.2m to the length, allowing more flexibility for increased dining options.
The standard Allpod is 7m square inside. The Allpod stretch, with one extra panel in, is 11.26m square inside - so offers quite a bit more room inside.
Contact us now for more information and pricing.
Read about our acoustic products for great solutions to poor interior acoustics…
Need something a bit out of the ordinary? Interior, exterior and exhibition projects that go beyond the norm…
Need a permanent indoor fabric screen or ceiling? See our bespoke interior portfolio…