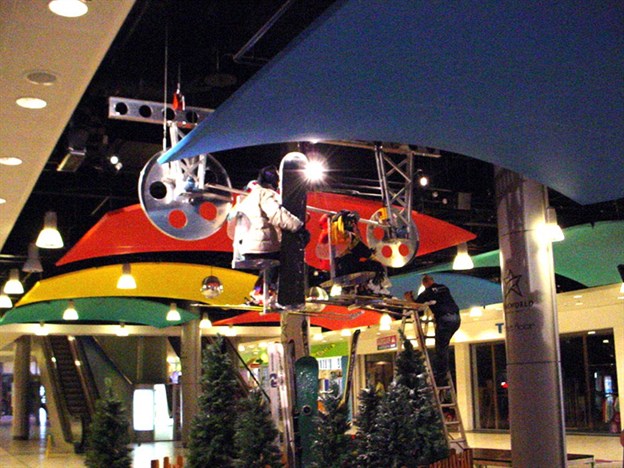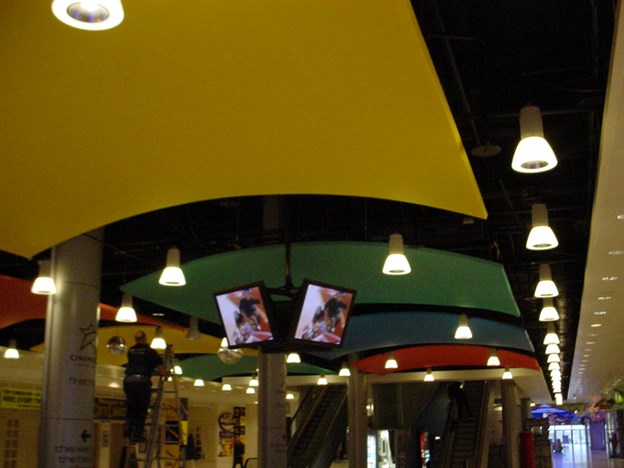 Project:

Fabric Ceiling, Xscape, Milton Keynes

Description:

Curved Ceiling Canopies

Client:

Xscape

Location:

Milton Keynes

Fabric:

5500 Satine / E Screen

Frame:

Coated steel

Fixings:

Velcro

Ref:

1023
As part of the makeover of this 'extreme sports' focused retail area at the Milton Keynes Snowdome, a replacement set of skins were manufactured and installed over the existing barrel vault ceiling frames.
The barrel vault ceiling canopies were constructed from Mild Steel, spigoted together to allow for easy entry into the building and erection on site. The fabric is Velcro-fixed to the under side frame, allowing the fabric to be fitted and removed very easily for cleaning and access above.
Need something a bit out of the ordinary? Interior, exterior and exhibition projects that go beyond the norm…
Having problems with bad interior acoustics? Solve this with custom made fabric screens and ceilings…
Looking for a stylish garden shade? View our custom-made canopies…